FAQs
We've answered some of your frequently asked questions to give you more information about the Princess Alexandra Auditorium and what we offer. If you can't find the answer to your question, please don't hesitate to get in touch using our contact us page.
Click on one of the categories below to jump straight to the answer you're looking for:
Coronavirus Update
Dear Customers
Our Box Office is now open again for telephone bookings and enquiries following the most recent lockdown. You can contact us on 01642 792587 or by emailing boxoffice@thepaaonline.org
We are not open for face-to-face bookings at present, but will update you when we change this.
If you are getting in touch about a show, please check the events link below that takes you to a live spreadsheet showing the status of our events.
We will be in touch with customers directly, via email, as soon as we have information about any future shows not currently listed on the events spreadsheet.
We have emailed all customers that had tickets for events which have been CANCELLED. Refunds have been processed and you should see the money back in your account five days after the email confirming your refund has been processed.
All customers that had tickets for events which have now been REARRANGED should have had an email with a new date and the option for a refund if you cannot make the new date. If you booked through Ticketmaster or See Tickets, their communications/refunds will come directly from them and you will need to contact them directly if you have any questions.
All refund requests must be sent to paarefunds@yarmschool.org within the window specified on the live spreadsheet.
Event Spreadsheet: https://bit.ly/RearrangedCancelledPAAEvents
Please contact us by email:
Enquiries to dpb@yarmschool.org
Refunds to paarefunds@yarmschool.org
We are checking emails frequently but are receiving a high volume and have staff on furlough, so apologies if it takes longer than usual for a response, we will get back to you.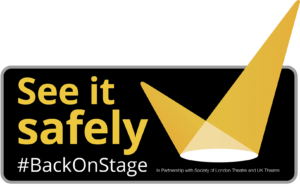 We have been 'See it Safely' approved and granted the use of Society Of London Theatre & UK Theatre's 'See it Safely' mark. The mark certifies that we are complying with the latest Government and industry Covid-19 guidelines, to ensure the safety of our staff and audiences.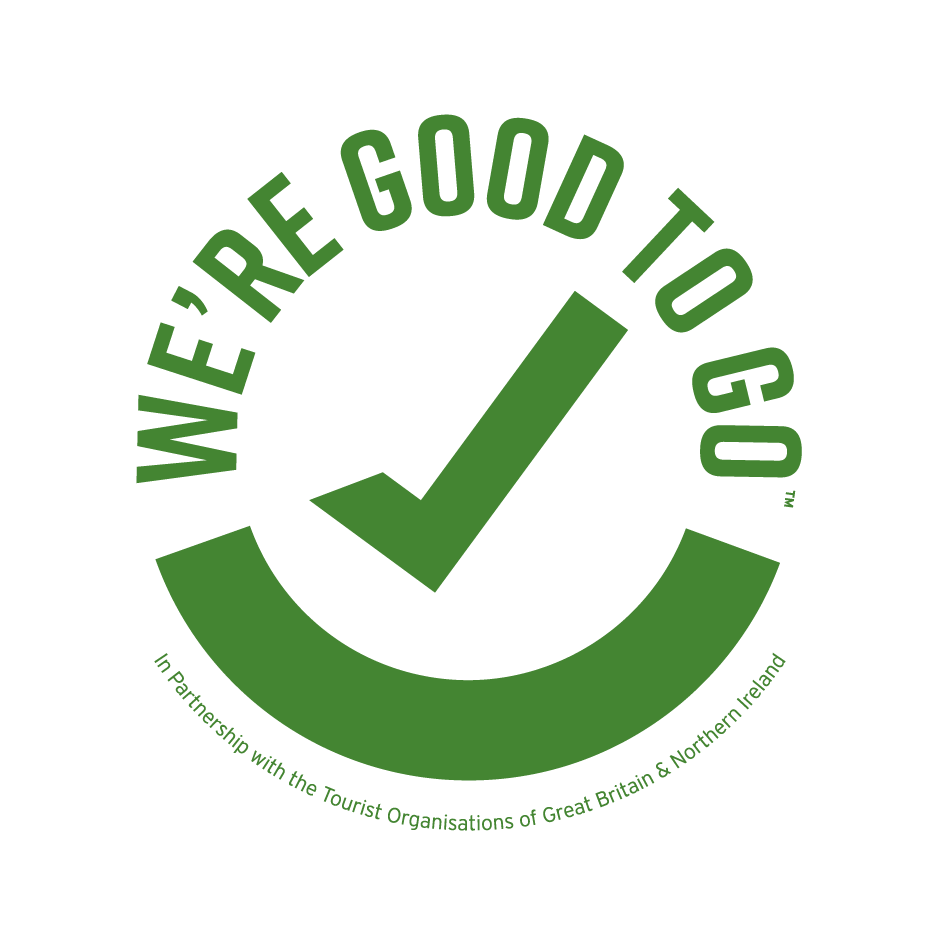 We have been 'We're Good To Go' approved and granted the use of the industry standard mark. The mark has been designed by VisitEngland in partnership with Tourism Northern Ireland, VisitScotland and Visit Wales to reassure visitors that businesses have clear processes in place and are following industry and Government Covid-19 guidance on cleanliness and social distancing.
We hope you are staying safe and well, and look forward to seeing you when this uncertain time is over.
Many Thanks
Dan Brookes
Auditorium Manager
FANE Online Shows
Please see the details provided by Fane about their online shows here.
Booking information
How do I find performance information, dates, times and costs for a show?
On the 'What's On' page you will see our full listing, select your performance and for all the information click 'book now'.
Can I book tickets online?
You can book tickets online 24/7. Visit our What's On page and follow the simple instructions on screen. Confirmation of your booking will be emailed to you.
Tickets can be printed at home (click on the link on your email to download). Alternatively, they can be collected from the Box Office or they can be collected on the day of the event when doors open 45 – 60 minutes before show time. Event day Box Office is situated in the foyer.
Online Booking is available until 60 minutes before the performance.
Can I buy tickets in person?
The Box Office is open for in person bookings Monday to Friday 8.30am – 4.30pm. These times may differ in the school holiday periods.
Booking by telephone – 01642 792587 during Box Office opening hours.
Please have your credit/debit card ready when calling. We accept all major cards including Mastercard and Visa. We regret we are unable to accept payment via American Express.
Is there a booking fee?
A booking fee of £1 is charged for online and telephone bookings up to a maximum of £5. This excludes Yarm School performances and functions.
Do you accept group bookings? 
If you are looking to bring more than 10 people to a show or film, please contact our Box Office on 01642 792587. Some, but not all shows have a group discount. This will be clearly advertised on our website or on the show flyer, but you are welcome to check with the Box Office when you make your booking.
Do you accept reservations? Can tickets be reserved to be paid for on arrival?
We do not take reservations. If the show still has seats available, these can be booked and paid for on the door via our event day box office which is situated in the foyer.
Can I go on the mailing list?
You can join the mailing list by clicking on the 'keep up to date' link at the bottom of the home page of our website.
Ticket prices and fees
How much do tickets costs?
Ticket prices vary depending on the performance, but all pricing information is listed on the relevant event page.
Do you offer concession tickets?
Reduced price tickets may be available on some performances and only where stated. Age restrictions may apply. A 'concession' rate applies to over 60s, those in full time education, disability concession or any other type of concession. Once any ticket is purchased at full price no discounts or concessions will be made retrospectively.
Free tickets for Carers are offered on some performances, please contact the Box Office for details.
How do I select a concession ticket when booking online?
After choosing your seats and confirming your selection, your chosen seats will be displayed. Select the down arrow to choose the relevant ticket type and add to the cart.
Do I need to book a ticket for my baby?
Tickets are required for children 24 months plus, whilst babies under 24 months do not require a ticket. If your baby becomes distressed we expect patrons to leave the auditorium. Our Front of House staff will assist.
Please note that buggies and prams are not permitted in the auditorium but can be safely stored within the foyer area.
Can children attend unaccompanied?
All children under the age of 12 years need to be accompanied by an adult.
E-tickets
I've made an order and selected the Print at Home delivery method. How do I find/print my ticket?
Shortly after placing your order you will receive an email notification, after the first paragraph it states, 'Download your tickets'. Click on the link (or go directly to your 'Downloads' folder if no pop up box appears) and a PDF file will be displayed to print your tickets.
Why is my e-ticket not appearing/printing correctly?
To view and print your tickets you need to have the most up-to-date version of Adobe Reader. This can be downloaded for free from Adobe's website. Please bring a printed version of your e-ticket to the performance or contact our Box Office if you have further difficulties.
What happens if I leave my tickets at home or cannot print them off?
If you provide booking details, the Box Office will be able to locate your tickets for you and re-print.
Gift vouchers and theatre tokens
How do I purchase gift vouchers?
Gift vouchers can be purchased in the following amounts: £50, £25, £10 and £5. Click here to purchase gift vouchers.
Do you accept national and other theatre tokens?
We do not accept national and other theatre tokens. There are significant costs associated with these schemes and we are not able to participate at present.
Special requirements, access and disabilities
How do I purchase wheelchair seats?
The Princess Alexandra Auditorium offers easy access and floor-level seating for wheelchair users on row AA. There is a ramp into the foyer and atrium entrance and a lift down to the auditorium and bar/lounge areas.
Our auditorium is raked from Row A. If you have mobility issues, we would suggest that you book Row AA which is at the same level as the auditorium entrance.
The Friarage Theatre is accessed through the rear of the theatre where wheelchair user seating is located on row L. There are no steps into the foyer or into the theatre.
To book a limited mobility seat / wheelchair space please visit the Box Office or telephone 01642 792587.
Do you make Personal Assistant (Carer) tickets available?
If you contact the Box Office, we will be happy to arrange Personal Assistant tickets.
Do you have a Hearing Loop?
Yes, we have an infra-red hearing system in the Princess Alexandra Auditorium – please make yourself known to the Front of House team who will be able to assist you.
We have a hearing loop in the Friarage Theatre.
Do you allow Guide and Assistance Dogs?
Yes, we do. Please make yourself known to our Front of House team who will assist you. We are not able to allow dogs that are not either Guide Dogs or Assistance Dogs into our foyer area.
Is there disabled parking?
There is limited free parking on-site for 250 cars. These spaces are available on a first come, first served basis so please arrive early. Please ask a member of site staff on arrival for directions to our accessible bays.
On-site facilities
What are the opening times for your bar? How can I pay?
The bar opens 45-60 minutes before performances and closes after the interval. We accept both cash and card payments in the main bar, with the exception of American Express.
Can I pre-order interval drinks?
You may pre-order interval drinks prior to a performance at the bar, these will be available for collection at the interval.
What is available to purchase?
Customers can purchase wines, beers, spirits and soft drinks. Coffee, tea and hot chocolate are also available. Crisps and sweets are available to purchase, as well as a range of delicious ice creams at some performances.
Do you have baby changing facilities?
Baby changing facilities can be found in the foyer disabled toilet in the Princess Alexandra Auditorium.
Do you have a lost property department?
Yes we do, just ask at the Box Office or call them on 01642 792587.
Refunds, returns and exchanges
Refunds and Exchanges
Tickets cannot be exchanged or refunded.
Can I return my ticket?
We are unable to give a refund unless a performance is cancelled. Should a performance be sold out and you are unable to attend then we will be happy to attempt to resell your ticket. There is no charge for this service.
Latecomers
In most cases, we can admit latecomers, although we may ask you to wait until a suitable break in the performance. Please be aware that if you cannot be admitted due to lateness, we are unable to give any refunds or exchanges.